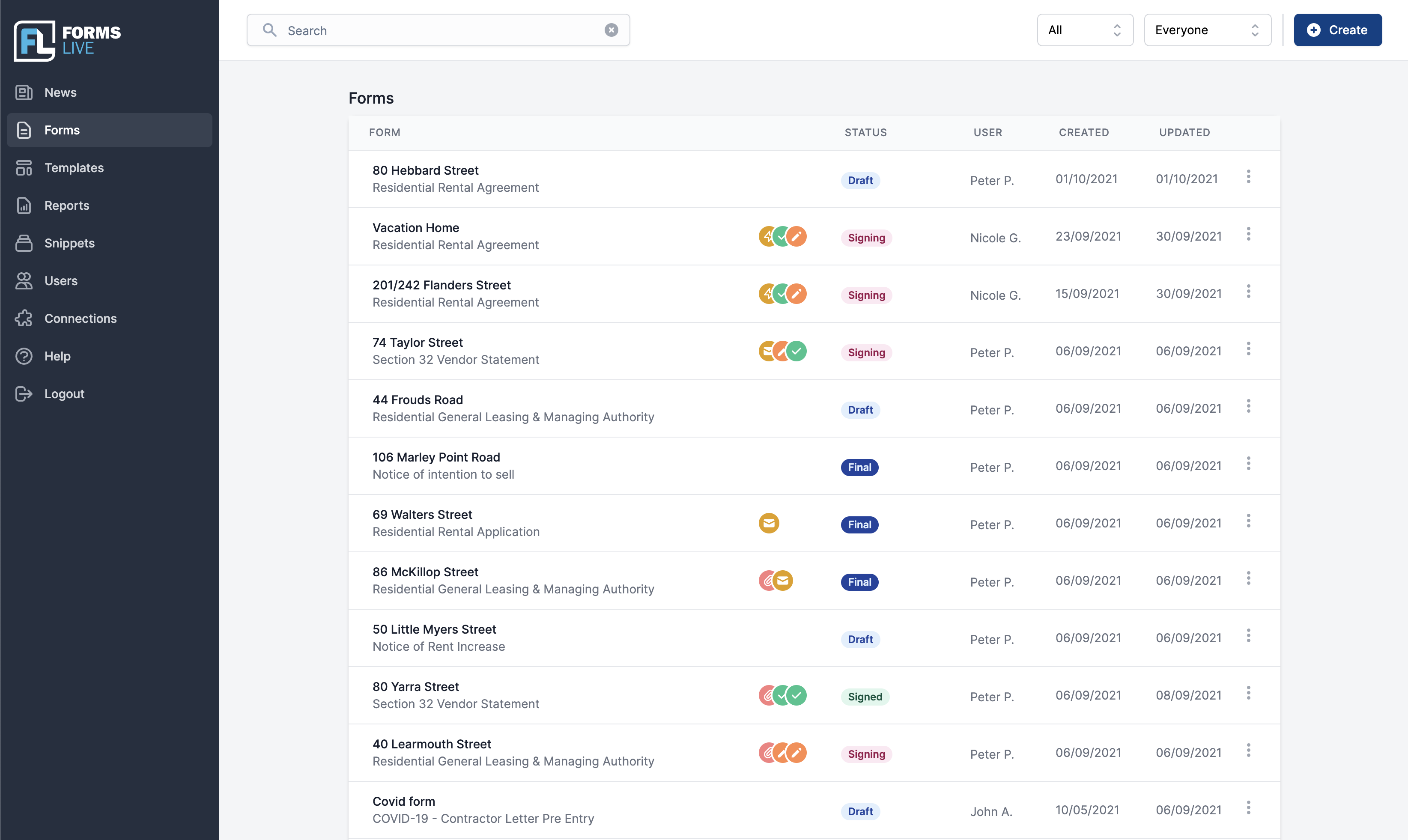 We want this to really work for you
10 Day FREE Trial
Get immediate access to the full Forms Live suite, including all 46 available forms and contracts. There's no credit card required to get started with our 10 day free trial, so the sign-up couldn't be simpler.
Start Your FREE Trial Today!
No credit card required, all features available free for 10 days.
Free 10 Day Trial
Try our 10 day free trial for full access to the Forms Live platform. All features are available - including DocuSign - with no restrictions or commitments.
What's included
Over 40+ forms available

Send forms for signing via DocuSign

Integrate's easily with your CRM

Covid-19 forms available now
How?
Features your staff will love. Absolutely.
There are plenty of benefits to incorporating Forms Live into your business. We've highlighted our top six.
no need to download and upload forms
end to end workflow integration
fully integrated with DocuSign
linked crm will push data straight into forms
superior api integration save times & reduces
Product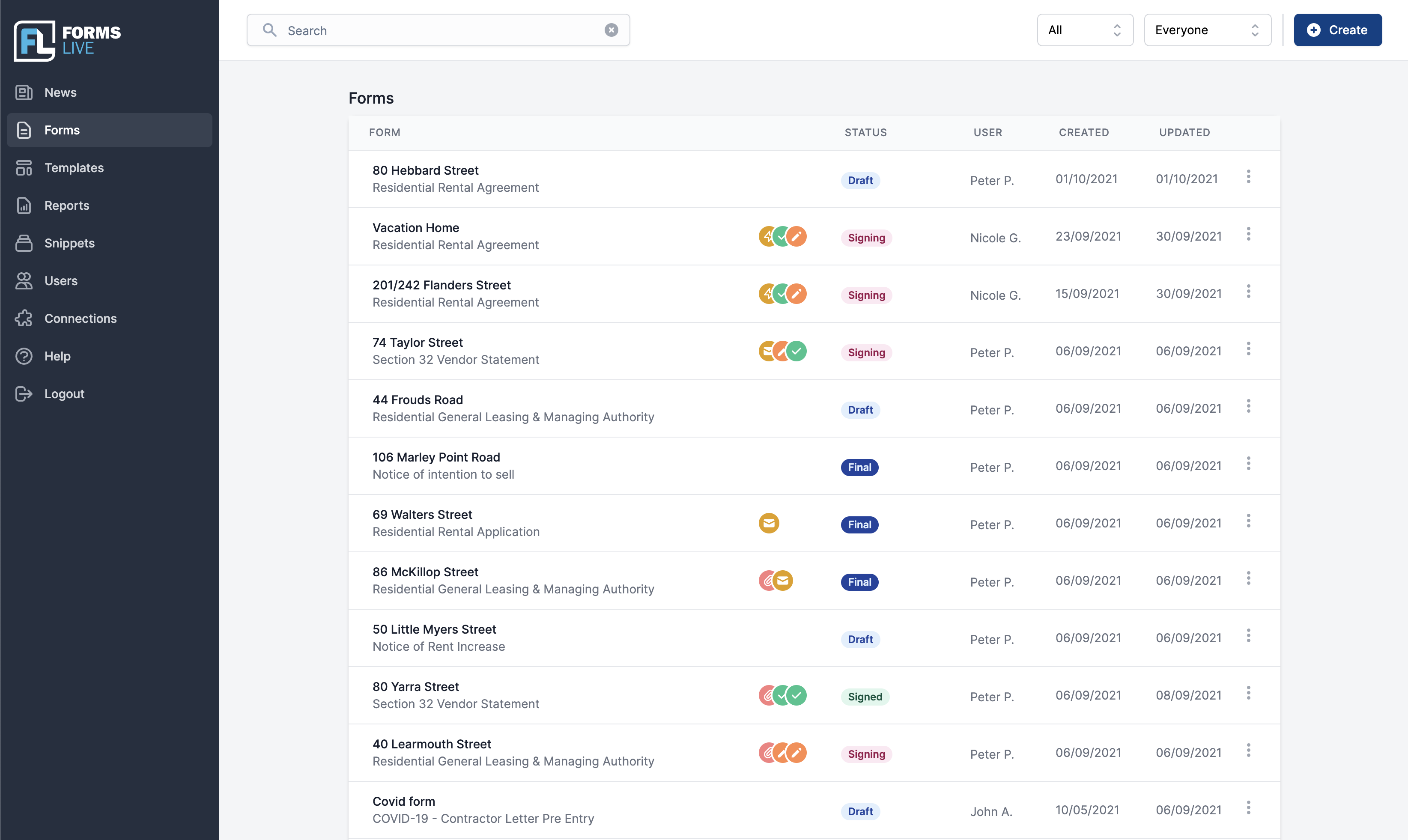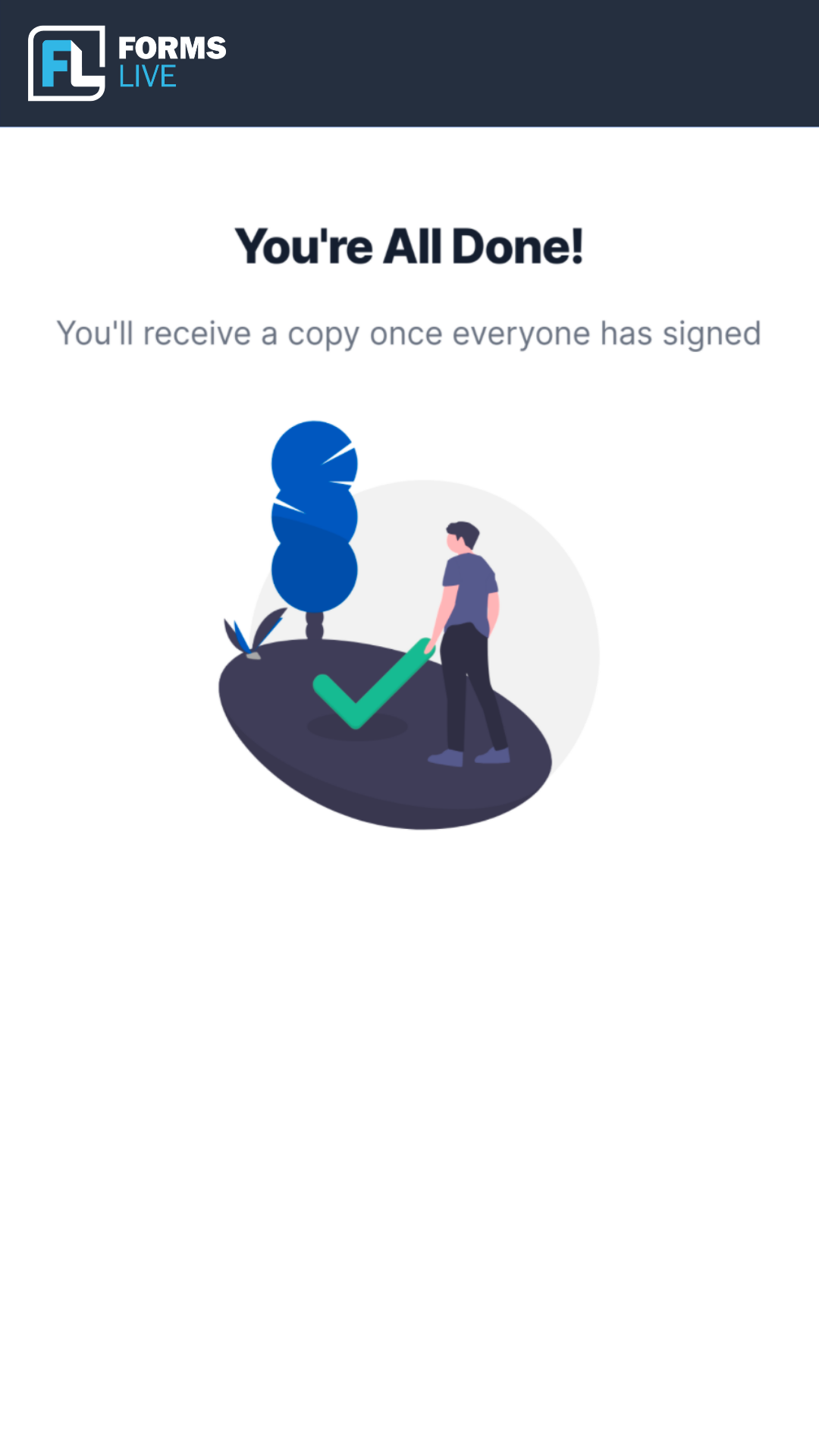 Pictures don't really do justice.
Affordable. Independent. Cloud-based. Always compliant. And that's not even the half of it! Forms Live provides your business with a range of forms and contracts that reduce steps and provide your clients with a remarkably easy and pain-free experience.
Partners
Plays nicely with your CRM.
Although our forms easily integrate with our current CRM partners, the possibilities for integration are endless. If you don't see your business' CRM listed, get in touch with us to request an alternative CRM connection. Email integrations@formslive.com.au to find out what we can do for you.
Sign up Now
Now that you know a bit more about Forms Live, there's only two things that remain. Have a look at our pricing structure. See how the process can transform your business with a free trial!